Inpatient Settings: OT in the ICU
Overview
Can someone say early mobility to improve patient outcomes!!!!

Image: http://www.shutterstock.com
In regards to occupational therapy servicing the critically ill patient within the intensive care unit (ICU), the occupational therapy practitioner has the opportunity to play a vital role which may consist of facilitating early mobility to promote future increased out of bed activity, providing humanized care and providing opportunities for increased sense of control despite fragility, sensory education and environment intervention such as advocating for a reduction of external stimuli that may contribute to patient's level of agitation, positioning and splinting, implementation of visualization training for future ADL based interventions, and more. OT services in the ICU can even incorporate implementation of expressive crafts to reduce hospital likened feelings of depression while increasing cognitive engagement.
Occupational therapy in this setting requires an exceptional level of critical thinking, close collaboration with nursing and other members of the interdisciplinary team, as well as an irrevocable understanding of what factors may coincide with low levels of consciousness, high levels of sedation, mechanical ventilation, and so on.
The role of occupational therapy within the ICU is a      g r o w i n g    context with continually increasing evidence that supports the claims of improved patient outcomes noted by preventing and/or reducing physical, emotional, and cognitive complications that arise from critical illness (Girard et al., 2010; Schweickert et al., 2009). To read about a possible model for occupational therapy in the ICU click here.
What does the Intensive Care Unit (adults) look like?
ICU in an abbreviation for intensive care unit. The intensive care patient will likely have a severe, medically compromised condition needing imminent attention of multiple specialized professionals to provide services related to decreasing the risk of unstable vital signs and death.
Some hospitals will have multiple specialized ICUs which may serve different patient groups such as medical, coronary, cardiac, lung, etc (for ex: SICU – Surgical Intensive Care Unit; NICU – Neonatal Intensive Care Unit  *note-OT's role in NICU to be discussed in Unique Settings post).
ICUs generally (but there are outliers) house the sickest of the sick and the most unstable and fragile patients
such as those that are on ventilators or other respiratory support devices. ICUs provide the highest level of care and is dedicated to the sickest and highest acuity patients which is why the typical nurse to patient ratio is 1 to 2. The lower patient to nurse ratio provides the nurse with more opportunities to engage with the patient's families.
Needless to say there is a lot going on in the ICU and for this reason it can be really scary as well as confusing for patients and their families. The ICU can be one of the busiest places in the hospital. Many ICUs will probably have its own waiting room for visitors as well as its own clerk to check in with. From an occupational therapy lens, the environment of the ICU is highly overwhelming filled with more medical staff than on other floors as well as a plethora of blinking lights, endless tubes and wires, large equipment, and noise.
Before we dive in further let's think about the ICU as 
part of the many INPATIENT settings occupational therapy 
serves an invaluable role in:

Inpatient therapy services typically occur within the context 
of a hospital or medical facility in which the person 
receives services during their stay at that hospital or 
medical facility. Some specific settings within the 
inpatient category that will be explained in this and 
future blog posts includes the following:

-INTENSIVE CARE UNIT (ICU)

Acute Care

Acute Inpatient Rehab

Acute Inpatient Rehab Pediatrics

Sub Acute /Inpatient Rehab (short term stay)

Skilled Nursing Facility (long term stay)

DISCLAIMER: The above-mentioned list is not all inclusive. 
This article should not be used as medical advice and paints 
a subjective picture portrayed through different perspectives 
from occupational therapy practitioners. Each setting may 
look entirely different than what will be shared through 
the following interview portions based on region, 
economics, and more.
Questions and Answers:
OT in the ICU by OT practitioners
#inthefield
The following section of this blog article stems from information collected via online interviewing. Answers reviewed and edited with permission from the intervees by me (Shannen). To respect the privacy of the contributors, I have provided underneath each interview answer their desired form of identification. Let me just say these OTs are awesome and really disclose the need for OT in this fragile setting!!
Q: What value does occupational therapy bring to the table in the ICU?
A: Within my setting, Occupational Therapy brings a holistic view to patients that promotes their quality of life and functional independence both during their hospital stay and beyond. We rehabilitate patients' functional ability to perform ADLs/IADLs through mobilization and engagement in occupation. Additionally, we ensure proper positioning through splinting as appropriate. We recommend the safest discharge location and any needed equipment that will maximize the patient's long-term rehabilitation, safety, and overall quality of life. Through collaboration with social workers and case managers we link patients with resources to support return to work/school and/or community (re)integration.
In short, we help incorporate meaningful occupations by getting patients back on their feet and helping them participate in ADLs during their hospital stay… Especially within our Intensive Care Units, task-oriented mobilization (ex: sitting up or standing up to facilitate engagement in an ADL like brushing their teeth or an IADL like reading a religious text) is key as early mobilization has been shown to be incredibly beneficial for patients who are medically appropriate to participate in therapy. For higher level patients I address any questions or concerns regarding their ability to return to valued ADLs/IADLs when they are discharged home (ex: teaching the warning signs of lymphedema to a post-mastectomy patient who had a significant number of lymph nodes removed or a lymph venous bypass.) I find that a lot of my education with "higher functioning" individuals revolves around energy conservation/ moderation of activity, home safety, and adaptive strategies for IADLs. -Jennifer
A: OT is invaluable in this setting. It is the first stage of care so patients are often the most scared. Often times they are alone, may not have family with them, and still critical. I think it's most important to utilize therapeutic use of self to really help relate with the person, make them feel comfortable and start formulating client centered goals to help motivate them to overcome this hardship and regain their independence. I think often times patients come to realization in this setting how difficult getting back to every day ADLS can because of how weak they become from being immobile in the hospital. I often tell my patients every day in a hospital bed requires one week of rehab to regain your strength to prior level. The earlier we can intervene and begin having them maintain and strengthen their core, balance, endurance and strength, the less assistance they will need down the road and intern leave to a faster recovery. Now working in the home health setting, I realize how crucial our role is to begin the planning process right away for discharge. Discussing with family what their environment consists of, the barriers they anticipate, and how can we modify, or recommend appropriate DME for DC planning so that when they return home they are set up for success. -Thomas
Q: What type of ICU do/did you work in and what are common diagnoses of patients within this setting?
A: I worked in a very large acute care hospital, It is recognized as the 2nd largest hospital in America. There were 30+ OT's and 5 COTAS at our hospital. We split our hospital into teams (Cardiac, Neuro, Comprehensive, Ortho, Oncology, Psychiatric, Inpatient) and typically you would be assigned to one team, however, I was cross trained to be multi team and floated to a different units each day depending on the need.
Some of the ICUs include: Neuro ICU and PCU (Seizures, Craniotomy, Hydrocephalus, s/p shunt placements, ventriculostomy patients, TBI, Stroke, Post op spinal surgeries), Multi System ICU (collection of generalized critical patients with a multiple critical systems affected, often septic, on ventilatory support), Orthopedic (distal radius fractures post op s/p ORIF, clavicular fx, TSA, Reverse TSA, humeral fx, flexor tendon/extensor tendon laceration repairs requiring splinting fabrication dynamic and static, TKA, THA), Oncology, Psych, Inpatient. -Thomas
Q: Can you describe how a patient in the hospital you work at can be referred to OT? What might this patient look like and who qualifies?
A: We get referrals for patients throughout the entire hospital, but the heaviest concentration of OT caseload in my setting are in the ICU (medical, neuro, trauma/surgical), neuro, and ortho/trauma. The majority of our patients are admitted for TBI/CVA, aneurysms and spontaneous bleeds, polytrauma (usually these patients have both neurological and orthopedic injuries), or elective joint and spine surgeries. We follow almost all of the elective hip, knee, and spine patients, and almost all of the stroke and traumatic brain injury patients. Referrals for OT will come from the doctor (many times a consult is recommended by the nurse or the physical therapist) and anyone admitted to the hospital qualifies for an OT referral. -Stefani
Q: How do you incorporate salient occupations into your interventions for patients who may be too low level or too medically unstable to participate in something more taxing like standing in the shower within the context of the bathroom?
A: After creating an occupational profile in collaboration with my patients, I frequently will ask them what they will need to be able to do in order to resume their "normal" life and attempt to incorporate these occupations into our sessions.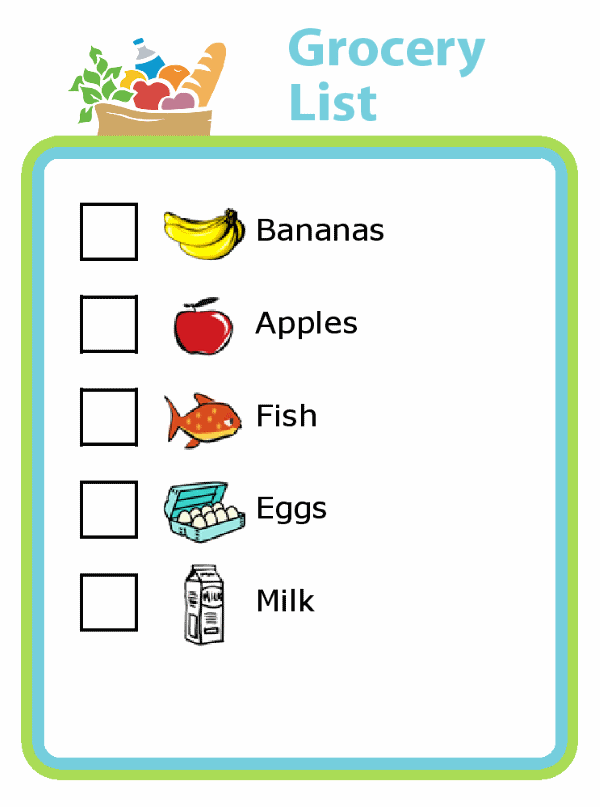 For instance, if a patient reads the grocery store flyers and plans her meals for the week based upon the sales, but she currently has issues with sustained attention, memory, or planning, we will attempt to perform the task with increased structure. I might provide her with verbal or written cues or limit the amount of coupons on the table at a given time, reduce environmental distractions, and so on.
That said, many times given the acuity of illness that my patients experience (for example, a patient who is intubated in the ICU), we may be working on preparatory activities (passive and active range of motion, visual scanning and attention, light ADLs) until we can really incorporate meaningful occupations. -Stefani
Q: What does occupational therapy look like in the ICU? How do you determine the number and duration of visits and how do occupational therapy practitioners contribute to the decision-making aspect in regard to a patient's discharge plans?
A: Each patient's diagnosis in combination with their functional presentation determines their frequency of visits. For example, elective orthopedic joint patients are seen daily because they typically are only in the hospital for a few days maximum and need to be seen each of those few days, whereas oncology patients who could be in the hospital for a month for multiple rounds of chemo may only be seen once a week if they are tolerating the chemo well and are nearly independent. We aim to see patients in the intensive care unit at least five times a week because early mobilization and engagement in occupation in intensive care units is so integral to the patients mental and physical recovery…Realistically, to adhere to our productivity standards on average we treat patients once a day for anywhere from 15-45 minutes. It really depends on the patient's rehab potential, diagnosis, insurance, and functional presentation where they discharge post-hospital. Possible discharge locations could be anywhere from home to a skilled nursing facility to inpatient rehab or even a long-term acute care facility (ex: for patients who are on a ventilator for long periods of time.) – Jennifer
Q: How does a patient get referred to your setting? Who qualifies for OT services within the intensive care unit environment that you work at?
A: The hospital I work at is a public hospital that participates in Medicare. Therefore, we accept anyone who shows up at our doorstep. OT has to be consulted by one of the patient's attending physicians, so we do not see every single person that comes to the hospital. A "typical patient" in my setting literally does not exist, unless I solely said "My typical patient is an adult who is in need of medical evaluation and treatment due to a decline in status (whether that is a planned surgery or an unplanned event.)" Thankfully once a doctor consults OT we do not have to worry about the patient's payer source as our hospital receives money via a DRG (Diagnosis Related Group) system. As a DRG my hospital gets a lump sum of money per diagnosis and our therapy services have been built into the hospital's budget. (AKA the patient never sees a bill that says "you had this many hours of therapy during your stay, so you owe ___.") – Jennifer
Q: What types of assessment tools do you use while being mindful of the shortened time allotment and significance of comorbidities that an intensive care unit patient may have? And how do you explain what occupational therapy is to a patient who has no clue what OT can do for them in this setting?
A: We do not use formal assessments regularly because our documentation system is roughly modeled after the FIM and we use this as our means to rationalize our assessment. However, we are allowed to employ any assessment we desire within the
means of our facility and the rules of the assessment (ex: if we need to be credentialed and/or the facility has to pay for it.) I have most often utilized the MoCA, MMSE, and Clock Drawing Tests because I usually need objective evidence to support why someone is unsafe to discharge home simply because of cognitive deficits (especially if they are new deficits with this admission.) My facility also has supplies for the ACLS, though I rarely use it because I simply do not have the time. We rate new TBI patients using the Rancho levels anytime we work with them and some of our therapists are credentialed to do the ASIA when we have new spinal cord injury. If a patient comes in with a new SCI it is required that they undergo ASIA testing before they can discharge.

"Occupational Therapy is focused on getting you to at least be able to do basic daily activities for yourself, such as toileting/bathing/dressing, but also we can focus on any activity that you want to do but are having difficulty doing. Within the hospital, we also make recommendations on the safest place for you to go from here, and our recommendations are subject to change each time we work with you (for example, as you progress.)" – Jennifer
Q: What specific "special skills" (like things you aren't prepared from entry level OTA/OT skills) do you need to be successful in your setting?
A: In my setting there are no specific skill competencies "required". However, I feel that a deeper understanding of the medical aspect of care is necessary to success. We are not just looking at occupational engagement, as we are closely monitoring patients for adverse reactions and must be acutely aware of potential precautions, contraindications, and limitations. For instance, if you mobilize a patient with an EVD (external ventricular drain) that has not been clamped, you run the risk of draining too much CSF and causing the patient further complications. You also cannot ask the nurse to clamp the EVD if the patient's intracranial pressure is too high. This information about the drain and its precautions/contraindications is crucial to providing safe and effective care, but there are no concrete specific skills required, it all comes down to doing research and asking questions when you come across a diagnosis or device that you have never heard of before. –Stefani
A: Understanding when a patient is medically appropriate to engage in therapy is something I had to learn "on the job," … I felt very confident in my OT knowledge, role, and skills coming out of school (ex: performing transfers, grading activities, discharge planning, equipment recommendation); however, the one thing I was not prepared for was the immense amount of medical knowledge I would have to acquire in order to feel confident reviewing the charts of my patients. Like I said earlier, we are not allowed to work with a patient without an "OT eval and treat" order from a doctor; however, just because the order is there does not mean it is always safe to work with the patient.
It is up to each therapist to perform a thorough chart review, especially if you are working in Intensive Care Units, and determine if the patient is safe/medically stable enough to engage in therapy. While we can ask the patient's nurses if they think they are medically stable, it is not always within the nurse's scope to know exactly what is appropriate for therapy. Therefore, while I love and appreciate my nurses I ultimately have to take responsibility on myself as a therapist to determine if it safe to work with someone. – Jennifer
Q: What kinds of theories or frames of reference do you incorporate to help really maximize your patient's abilities to reap benefits from skilled OT in a setting that is so medically complicated?
A: Given the wide range of diagnoses and functional capabilities that I see in our diverse pool of patients I am positive I pull from nearly every frame of reference possible at some point. Personally, I aim to employ an Occupational Adaptation Theory mindset as much as possible, especially with people who are going to be discharged home, because I not only want to equip the patient with the skills, strength, and equipment needed to be safe at home but also empower their intrinsic ability to problem solve and adapt on their own – Jennifer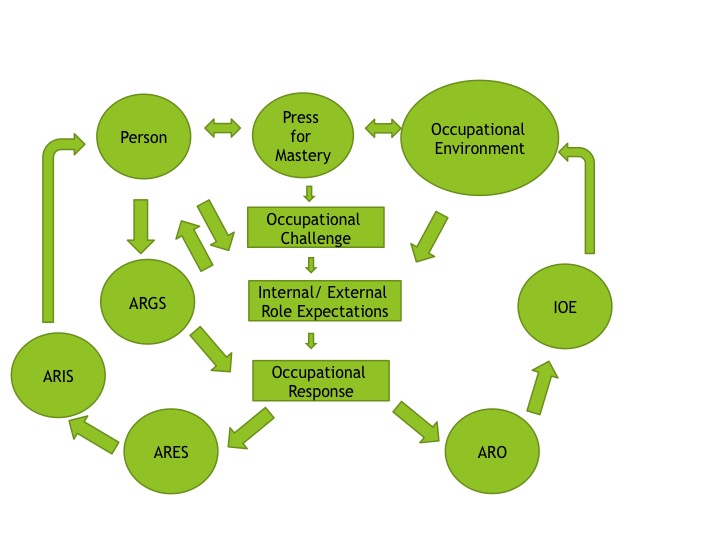 Q: Why do you like this setting? (What do you like about it? How does it help you grow? Describe a moment in which you felt like you facilitated a positive change in your patient's life or trajectory of functional recovery? What positive changes have occurred in yourself in this setting?)
A: I absolutely love being an OT in the hospital setting. It allows me to move quickly throughout my day with a great deal of autonomy. I get to decide what patients to see at what time, who would benefit from more or less treatment, when patients are ready to be discharged from OT services, and my voice is heard when I make recommendations for discharge planning. I am able to be the first person to allow a patient to sit at the edge of the bed and brush their teeth or get up and walk to the bathroom rather than shoving a bed pan underneath them, and I am so often told that I'm the first person to make them feel "human" again. I have been able to treat patients over the course of their hospital stay from being intubated and sedated in the ICU up to the floor where we are working on sitting balance, and progressing all the way to walking to the bathroom to perform a full ADL. Being forced to work one on one with my patients and make decisions and recommendations based on what I see has cultivated a confidence in my own knowledge and has contributed hugely to my own clinical reasoning, a skill that I don't believe I would have developed if I had stayed in the SNF where I started my career. –Stefani
Q: What do you dislike about the ICU setting as an occupational therapy practitioner?
A: Productivity (with so many things that can go wrong in ICU/acutely ill patients are often in appropriate due to a multitude of reasons such as anemia, hypotension, tachycardia, abnormal labs, DVT, getting blood transfused, out of the room for a test or procedure). Patients are sick, tired, often get no sleep due to so many people in and out of the room all night, you constantly have to beg them to let you see them. With all these barriers you often have to spend a lot of wasted time chart reviewing and then adding a new patient and chart reviewing again, sometimes up to multiple missed patients a day. With low acuity patients they fluctuate so much day to day that it often inhibits progress. -Thomas
Q: How do you deal with grief and loss in your setting to prevent yourself from burnout?
A: I work out!! I used to almost everyday but some days I have no energy after long work days. It keeps my mental and physical health strong! We preach it to our patients, so we gotta do it too! I take PTO and go on vacations when I can for good work life balance. I stay busy to keep balance from the sad stuff, and the good patients that I help progress and give their life back often make up for the bad, sad or depressing ones. -Thomas
Q: Is it scary to work in the intensive care unit as a new grad? What do you like about this setting and what positive changes have you seen in yourself that helps you grow as a person and as a practitioner?
A: I LOVE that I get to do so many different things and see so many different people. As a new grad OT it is invaluable to get hands on experience with such a wide variety of patient populations. Furthermore, it is comforting to know I have a solid team of experienced therapists around me who I can ask for advice at any time. Every time I help a patient get out of bed and engage in a task, even if it is just washing their face or using the restroom, it makes my heart so incredibly happy because I know I am helping them to feel slightly more human in an otherwise at times dehumanizing place.
My setting reminds me daily to remain humble about appreciating the little things in life and endlessly being thankful for my health, period. In addition, it reminds me why I make healthy choices NOW (in my youth) to set myself up for wellness later in life. – Jennifer
Q: What advice do you have for occupational therapy practitioners who are new to the setting? What do you wish you knew then (your first month of work) that you know now?
A: I wouldn't recommend this setting to anyone who really loves working with patients over the long-term. If I'm off for a few days and I come back to work, the majority of my caseload is different and I don't typically get to see how people turn out. We help patients take the first steps but never see the final product and that can be frustrating for some therapists. I would recommend the person (if they're early enough in their career) do observation or fieldwork affiliations in the hospital to get a better sense of the setting and how it works -Stefani
You will feel comfortable in time, and do not beat yourself up if you make a minor error. When there is so much going on in such a large place, it happens. What DOES matter is remembering to put safety above all else and when in doubt do the conservative decision and/or seek assistance from those who are more knowledgeable than you (ex: the nurse, doctor, other therapists) instead of just "winging it." – Jennifer
In summary: Occupational therapy services in the ICU are paramount and can play a phenomenal role in reducing the problems of isolation, occupational deprivation, and cognitive inactivity, in addition to other factors all of which are risk factors to lifetime wellness.
It is up to us to continue to advocate for and highlight what we bring to the table in regards to providing necessary, useful skilled services to the most fragile of all populations.
About the contributors:
Jennifer L., MOT, OTR/L (IG: @otreference)
Jennifer is an occupational therapist who works at a Level 1 Trauma and Teaching Hospital which is affiliated with a major University. She graduated OT school in 2017. She typically works with patients  on the trauma, orthopedic, and general surgical intensive care units and step-down floors. Additionally Jennifer runs an awesome small business OTReference, LLC which produces quick reference products tailored to the unique needs of OT students and professionals (follow her journey as a business owner and OT on her IG listed above). Jennifer's other valued occupations include strength training, mindfulness, cooking, and overall balanced living.
Stefani Polifrone, MS, OTR/L (IG: @georgestefanipoulos)
Stefani has been practicing occupational therapy for 4 years and has been working in inpatient acute care for 3 of those years. She is a graduate of Boston University's MSOT class of 2014 and is a current student in New York University's post-professional OTD program and is focusing her studies on cognition and leadership.
Thomas Voll, OTR/L (IG: @tjvoll86)
Thomas is a home health OT currently working in Ohio with experience in ICU/acute care, traveling, inpatient, and SNF settings. He graduated from a private college called Nova Southeastern University in Fort Lauderdale in 2014. He is passionate about learning as many areas in OT as possible in order to expand his skill set. He would like to pursue specialized certifications such as LSVT BIG, lymphedema, and low vision.
Thanks for reading!! Love to hear from our readers, comment below where you work!! Next up INPATIENT SETTINGS: OCCUPATIONAL THERAPY IN ACUTE CARE!
---
Resources
Affleck, A. T., Lieberman, S., Polon, J., & Rohrkemper, K. (1986). Providing occupational therapy in an intensive care unit. American Journal of Occupational Therapy, 323-332. doi: 10.5014/ajot.40.5.323. (***older article but greatly articulates the power of OT in the ICU…pretty remarkable actually how relevant this article is! Recommended by Jennifer for anyone who feels lost in their OT role in the ICU setting!***)
Girard, T. D., Jackson, J. C., Pandharipande, P. P., Pun, B. T., Thompson, J. L., Shintani, A. K., …Wesley, E. E. (2010). Delirium as a predictor of long-term cognitive impairment in survivors of critical illness. Critical Care Medicine, 38, 1513–1520.
Weeks, A. (2016). Integration of theory into assessment and treatment: The person-environment-occupation model in the intensive care unit. SIS Quarterly Practice Connections. 1(3), 22–24.
---
Images:
https://www.homeopathyschool.com/why-study-with-us/what-is-homeopathy/holistic-view-of-health/
https://thetripclip.com/tc/Main/Activities/index.php?activityID=1
http://www.memozor.com/memory-tests/the-clock-drawing-test
https://www.istockphoto.com/illustrations/patient-chart?sort=mostpopular&mediatype=illustration&phrase=patient%20chart
https://www.occupationaltherapy.com/articles/theory-occupational-adaptation-making-connections-3518